Twee procent jazz en achtennegentig procent
funky stuff
. Dat simpele recept hanteert de Amerikaanse saxofonist Maceo Parker, volgens eigen zeggen, bij zijn optredens. Zo'n vijfentwintig jaar als muzikale steun en toeverlaat van de fameuze soulkoning James Brown heeft Parker blijkbaar bescheiden gemaakt. Zijn optredens zijn een aanstekelijke mix van invloeden, ritmes en muzikale genres en een uitgekiend kat­-en­-muisspel van de doorgewinterde artiest met zijn publiek.
Lees meer...
Na een succesvolle toernee door Amerika en Japan voert multi-­instrumentalist Larry Graham zijn funkformatie Graham Central Station nu ook door Europa. De start van deze concertenreeks vindt plaats in Noorderligt in Tilburg.
The Funk For A Million Years Tour ­Europe 96
heeft de veelgeroemde funkbassist Larry Graham zijn jongste toernee genoemd. Maar de funkmuziek heeft dan ook een speciale band met superlatieven en grootspraak. De formatie Graham Central Station stond in de jaren zeventig garant voor degelijke funkmuziek en concerten die oor en oog zelden te kort deden.
Lees meer...
Drie originele leden van de vroegere Average White Band vormen de kern van de groep die enkele jaren geleden weer werd gereanimeerd. Aan de muziek van toen is niets veranderd: soul met veel funk en een weinig jazz; uiterst strakke, dansbare muziek waarvan het onderlijf als vanzelf gaat bewegen. Morgen is in Noorderligt in Tilburg te zien en te horen of de band haar sexappeal nog niet verloren heeft.
Lees meer...
Soulveteranen Rufus Thomas en Junior Walker treden op in Noorderligt Tilburg: aanstekelijke dansmuziek uit oude doos.
Bij elke andere 75­-jarige artiest zou het een historisch, want misschien wel laatste, concert kunnen worden. Bij soulveteraan Rufus Thomas ligt dat anders. Niet alleen beschouwt hij zich als
'the oldest teenager of the world
', maar hij leeft al veertig jaar voor zijn optredens.
Lees meer...
De huidige populariteit van de Amerikaanse groep The Neville Brothers kon nauwelijks beter geïllustreerd worden dan door de twee tienermeisjes aan de ingang van Noorderligt. Aan iedere bezoeker - er kwam een gemeleerd publiek van zo'n zeshonderd mensen opdagen - deelden zij een pamflet uit met daarop de vraag 'Lid worden van de Dutch Neville Fanclub?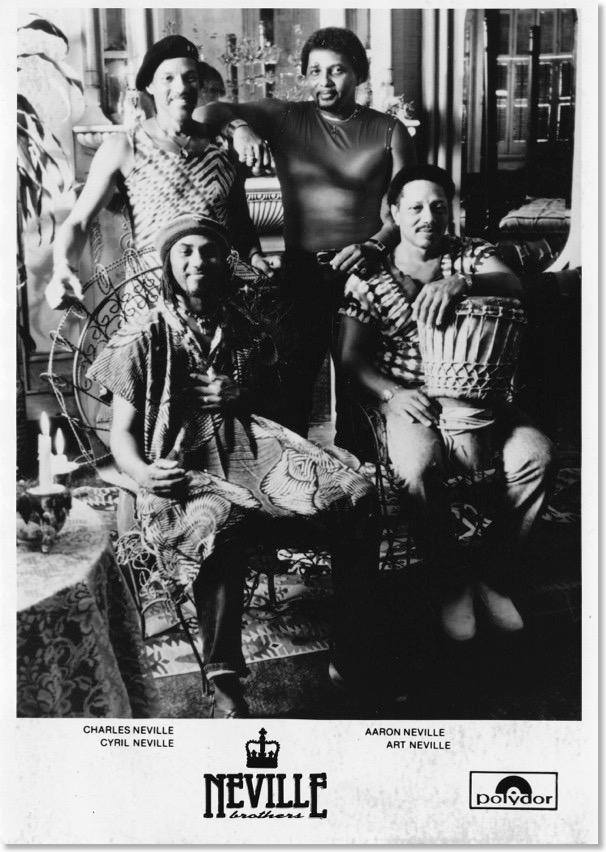 Lees meer...
Twee, drie maten hebben de Amerikaanse saxofonist Maceo Parker en zijn bandleden maar nodig om een nummer als een huis neer te zetten. De ritmesectie legt een fundament neer waarop het hele Interpolis-gebouw kan rusten.
Lees meer...
Het is te gemakkelijk om de rijpe leeftijd en ervaring van de Amerikaanse formatie Tower of Power te hanteren als redenen voor het muzikaal hoogstaande en uiterst sfeervolle concert dat de band afgelopen zaterdagavond in Tilburg gaf voor een nagenoeg uitverkocht Noorderligt.
Lees meer...
Ze is dertig­-en-­nog-­wat en ze zit in concertzaal Noorderligt te kijken naar de funk-formatie Average White Band. Het is vrijdagavond en een ongetwijfeld was het een drukke week. Als Average White Band nog maar goed en wel begonnen is, sukkelt ze in slaap; ­een fikse prestatie bij het volume dat het vijftal produceert. Het grootste deel van het concert brengt ze, als enige aanwezige, wat onderuit gezakt op haar stoel dommelend door. Ach, misschien heeft ze wel gelijk ook, want de kwaliteit van het concert doet wegdromen naar vroeger tijden, toen het Schotse sextet misschien wel de beste blanke funk­-soulband was.
Wat is er sindsdien misgegaan?
Lees meer...
Memphis Soul is een redelijk vastomlijnd genre in de zwarte populaire muziek. De grenzen werden vooral in de jaren zestig en zeventig getrokken: emotionele zang op een uitermate solide ritmische ondergrond, afgemaakt met krachtig blazerswerk. Ook de zijpaden van het genre zijn in die glorietijd veelvuldig bewandeld: soft soul, jazz-, blues- en gospelachtige varianten.
Wie dus gisteravond in Noorderligt dacht vernieuwende muziek te horen, werd teleurgesteld.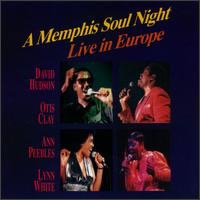 Lees meer...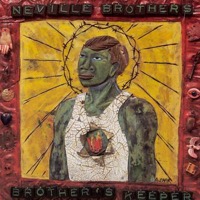 Charles Neville (51) komt wat slaperig binnenwandelen, nadat hij eerst nog even terug is gelopen naar zijn eigen motelkamer om zijn onafscheidelijke baret op te halen. Locatie: motel Gilze-Rijen, kamer 38 van tourmanager John Toomey. Het is de vooravond van het gedenkwaardige juni-concert van The Neville Brothers in het Tilburgse Noorderligt. De opnamen voor de onlangs uitgekomen nieuwe plaat 'Brother's Keeper' zijn dan al enige tijd achter de rug.
Lees meer...