Elke jeugdige r&b-liefhebber zou verplicht naar de theatershow R.E.S.P.E.C.T. moeten gaan. Al was het alleen maar om te horen aan welke artiesten de huidige zwarte hitparadebestormers en MTV-stamgasten schatplichtig zijn. De 'gouden eeuw' van de soul, funk en klassieke rhythm & blues - de jaren zeventig en tachtig - komt in deze show aan bod.
Lees meer...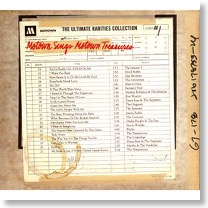 Eigenaar Berry Gordy van het legendarisch Motown platenlabel wilde maar één ding: hits. Die kreeg hij ruimschoots van artiesten als Stevie Wonder, Marvin Gaye, The Supremes en The Jackson Five. Een van de manieren om die hits te scoren was een harde onderlinge competitie binnen het label; dezelfde nummers werden vaak door verschillende producers en artiesten opgenomen, waarna de uitvoering met de meeste hitpotentie werd uitgebracht. De 'afvallers' zijn nu samengebracht, maar zulke rariteiten zijn het niet. Sterker nog: er staan heerlijke versies op van Motown-klassiekers. Bijvoorbeeld van de Supremes-nummers
I Hear A Symphony
(dit keer van Stevie Wonder) en
Stop! In the Name Of Love
, meeslepend vertolkt door Kim Weston. Slechts drie van de nummers zijn eerder uitgebracht: de rest komt uit het archief. Voor Motown-fans verplichte kost.
25/10/01 22:39 Staat in:
Soul
28/09/99 21:43 Staat in:
r&b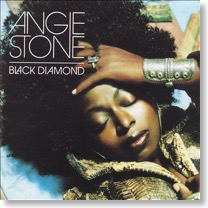 Het debuutalbum
Black Diamond
van de Amerikaanse zangeres Angie Stone heeft haar meteen gekatapulteerd tot de categorie 'souldiva'. Stone is inderdaad een bezield zangeres, ook in haar teksten. Toch verloochent zij haar muzikale wortels niet, getuige haar geslaagde versie van Marvin Gaye's klassieker
Trouble Man
. Het is juist die samensmelting van heden en verleden die Stone's album bijzonder maken. Aan Black Diamond werkten onder meer D'Angelo en Lenny Kravitz mee, waaruit blijkt dat Stone al enige status heeft verworven. Zij past in het rijtje Lauryn Hill, Erykah Badu en Mary J. Blige. Maar hoe goed dit album ook is, of ze het predikaat 'diva' waard is, moet ze de komende jaren nog bewijzen.
03/09/01 21:33 Staat in:
Soul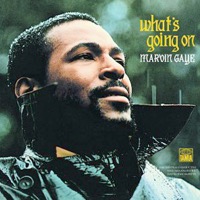 De Amerikaanse soulzanger Marvin Gaye bracht in 1971 het album
What's going on
uit. Het werd een klassieker in de popgeschiedenis. Nu is er een bijzondere luxe-editie uit, met veel nog nooit eerder uitgebrachte opnamen.
Lees meer...