25/10/01 22:39 Staat in:
Soul
18/09/01 00:15 Staat in:
r&b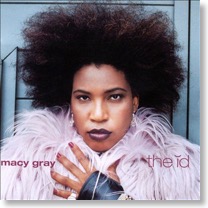 Van de gruizige soulstem van Macy Gray moet je houden. Ze is een combinatie van Aretha Franklin en Janis Joplin. Of van Eartha Kitt en Prince (aldus de Britse The Times). Met The id - wat staat voor het instinct van de mens - heeft ze haar debuutalbum
On how life
is (uit 1999) ruimschoots overtroffen. The Id is is gemaakt op gevoel, instinct desgewenst. Daardoor veel gevarieerder dan haar vorige cd. Neem het absolute hoogtepunt van The id:
Sexual revolution
. Dat nummer begint rustig met violen, vervolgens wordt het haast een discostamper en ontaardt het in zwaar op gitaren leunende funk. De mix ontspoort nergens, of ze nu kinderkoren in de strijd gooit of kiest voor ouderwetse soul. Heel bijzonder. Met bijdragen van onder anderen Erykah Badu, Angie Stone en het nieuwe talent Sunshine Anderson. Dat geeft de status van de 29-jarige Macy Gray als eigentijdse souldiva aan.
11/09/01 21:15 Staat in:
r&b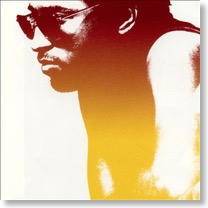 Het achtste studioalbum Face2Face van Kenneth 'Babyface' Edmonds is een goede plaat. Goed in de zin van degelijke kwaliteit. Dat kan ook niet anders van iemand met zo'n staat van dienst. Babyface is niet alleen uitvoerend artiest, maar ook liedjesschrijver, producer en componist van filmmuziek.
Zijn tragiek is dat zijn werk voor anderen, zoals Toni Braxton, Madonna en Eric Clapton, zijn eigen werk overtreft. Dat ligt vooral aan zijn bescheiden vocale kwaliteiten. Op zijn composities - vooral ballads en midtempo-nummers - is weinig aan te merken. Stijlvol, met flair, vol verrassende melodiewendingen. Maar ook na vele malen luisteren beklijft er niet echt iets van dit album.
03/09/01 21:33 Staat in:
Soul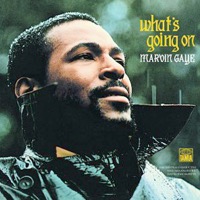 De Amerikaanse soulzanger Marvin Gaye bracht in 1971 het album
What's going on
uit. Het werd een klassieker in de popgeschiedenis. Nu is er een bijzondere luxe-editie uit, met veel nog nooit eerder uitgebrachte opnamen.
Lees meer...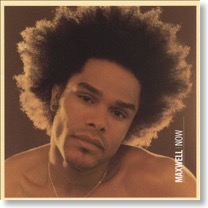 De Amerikaanse zanger Maxwell heeft zijn plek veroverd als prominent vertolker van ouderwetse soul. Zeven miljoen platen heeft hij sinds zijn debuut van vijf jaar geleden verkocht. Met zijn nieuwe cd
Now
herstelt hij zich heel keurig van het mindere vorige album,
Embrya
. Verwacht geen muzikale vernieuwingen of verrassende vingeroefeningen, ook al staan er schitterende nummers op als
For lovers only
en T
emporary nite
. Volgens zijn aanhangers maakt Maxwell hypnotiserende, sensuele en subtiele soul; een verademing vergeleken met veel opgeblazen r&b. Wie minder van hem gecharmeerd is, vindt het ongetwijfeld allemaal wel erg voortkabbelen. Maar niemand kan ontkennen dat Maxwell een mooie, warme stem heeft.
15/05/01 00:32 Staat in:
r&b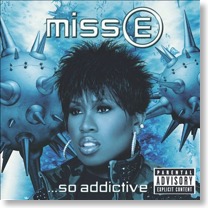 Missy 'Misdemeanor' Elliott is een zwaargewicht, niet alleen artiest, ook producer, arrangeur en platenbons. Zeer succesvol, voor zichzelf en anderen. Op haar derde solo-album
Miss E...So Addictive
melkt zij het succes van haar eerdere hit-cd's Da Real World (1999) en Supa Dupa Fly (1997) niet uit. Miss E is minder gespierd, meer sexy, vindt ze zelf. Klopt. Elliott leunt met haar zang en raps nog altijd op stuiterende elektro-beats, maar zoekt ook de grenzen van het genre op. Soul, funk, gospel en allerlei bijzondere ritmes komen voorbij, tot oriëntaals toe. Daarmee is zij - op een bescheiden manier - weer vernieuwend. De teksten blijven eenzijdig stoer; nummers als
Lick Shots, One Minute Man
en
Dog in Heat
laten weinig te raden over. De onbevooroordeelde luisteraar snakt naar wat zelfspot.