28/12/15 02:04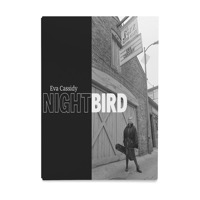 Goed nieuws voor de fans van de begenadigde Amerikaanse zangeres Eva Cassidy (1963-1996). Bijna twintig jaar na haar optreden in januari 1996 in Blues Alley in het Amerikaanse Georgetown is dat optreden opgepoetst en volledig uitgebracht. Op vinyl (vier stuks), cd (twee) en dvd. En weer is het een pareltje in het postume oeuvre van de zangeres die werkelijk elk genre beheerste, of het nu jazz, pop, folk, soul of gospel was.
Al eerder was een selectie van dat concert verschenen, nu dus alles 31 nummers. Daarvan zijn er twaalf niet eerder uitgebracht, onder meer Son Of A Preacher Man, Route 66, Late In The Evening, Baby I Love You en Caravan. Alles even wondermooi.
Eva Cassidy speelde tijdens dit optreden met Keith Grimes op gitaar, Chris Biondo op bas, Raice McLeod op drums en Lenny Williams op piano.
Al eerder
schreef ik op dit blog over de veelzijdige vocaliste. Maar een echte kenner is de Nederlander
Johan Bakker
, die een zeer geslaagde biografie over de Amerikaanse zangeres schreef. Op een
internationale website
wordt de herinnering aan haar levend gehouden.
08/02/15 21:21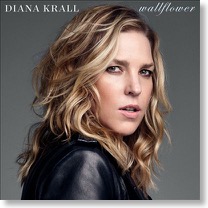 De Canadese
Diana Krall
heeft zo haar eigen manier van interpreteren van de klassiekers uit de jazzhistorie. Een wat trage, al dan niet gemaakt-verleidelijke stijl, passend bij haar stem. En voorzien van prettig in het gehoor liggende, zeer verzorgde arrangementen. De vocaliste en pianiste heeft met deze
smooth jazz
een grote reputatie opgebouwd. Voor haar laatste, zeer recent uitgebrachte album
Wallflower
vertolkt ze nummers uit de pop- en soft-rockmuziek, zoals California Dreamin' van The Mama's & The Papa's, Desperado en I Can't Tell You Why van The Eagles, Wallflower van Bob Dylan, If I Take You Home Tonight van Paul McCartney, Alone Again van Gilbert O'Sullivan, Operator van Jim Croce en Don't Dream It's Over van Neil Finn. Elk lied wordt met een ballad-achtig jazz-sausje geserveerd. Op de Deluxe Edition komen er enkele live-uitvoeringen bij, zoals van Sorry Seems To Be the Hardest Word van Elton John.
In enkele gevallen pakt de benadering van Krall heel mooi uit, zoals in California Dreamin' dat een heel nieuw nummer lijkt geworden. In andere liedjes is het verschil met het origineel minder groot en het nummer dus minder spannend. Dan wordt zo'n uitvoering ook ineens erg braafjes. Het komt er vooral op die momenten voor de luisteraar op aan of hij of zij de stem van Krall en haar zangstijl waardeert.
Met dit album, waarop Diana Krall hulp krijgt van onder anderen Michael Bublé, Bryan Adams en Georgie Fame (luxe versie), in de cd-speler of op de iPod kan niemand zich op een luie zondagochtend of laat op welke avond dan ook een buil vallen. In welk gezelschap hij of zij zich ook bevindt.