13/08/17 22:09 Staat in:
live
In een achtertuin aan het Klompven in Oisterwijk zong de Duitse Carmen Underwater woensdag 9 augustus de sterren van de hemel. Ze kwam daar terecht omdat het geplande optreden van die avond op Tuinderij De Es op last van de gemeente niet door mocht gaan. De 37-jarige Carmen Underwater is, met man en kind rondtrekkend in een camper, bezig aan een jarenlange Europese tournee. Zeven maanden en 14.000 kilometer zijn ze al onderweg. In februari 2018 vertrekt Underwater met haar gezin naar de andere kant van de wereld, dan tourt ze vijf maanden in Nieuw-Zeeland en Australië. Al haar optredens zijn gratis bij te wonen. Na afloop gaat haar man Daniel met de pet rond. Samen met de verkoop van haar album Complete en twee EP's levert dat voldoende op om van te leven tijdens deze tournee.
Carmen Underwater trad in Oisterwijk op voor 31 mensen. Ze schitterde daar met haar heldere, expressieve stem, haar betekenisvolle teksten en haar sobere, maar soepele spel op keyboards. Ze zong eigen nummers waaronder de prachtige liedjes Stay, Breathe en Complete en één cover, het nummer Self Control van Raffaele Riefoli, dat beter bekend is in de uitvoering van Laura Branigan. Ondanks dat Underwater een kleine geluidsinstallatie gebruikt klonken haar liedjes voortreffelijk. Voorafgaand aan elk nummer vertelde ze kort over de achtergronden ervan. Ze heeft een klein repertoire, vandaar dat het optreden slechts een ruim uurtje duurde. Maar die bijzondere tournee van haar moet genoeg inspiratie voor heel wat nieuwe nummers opleveren.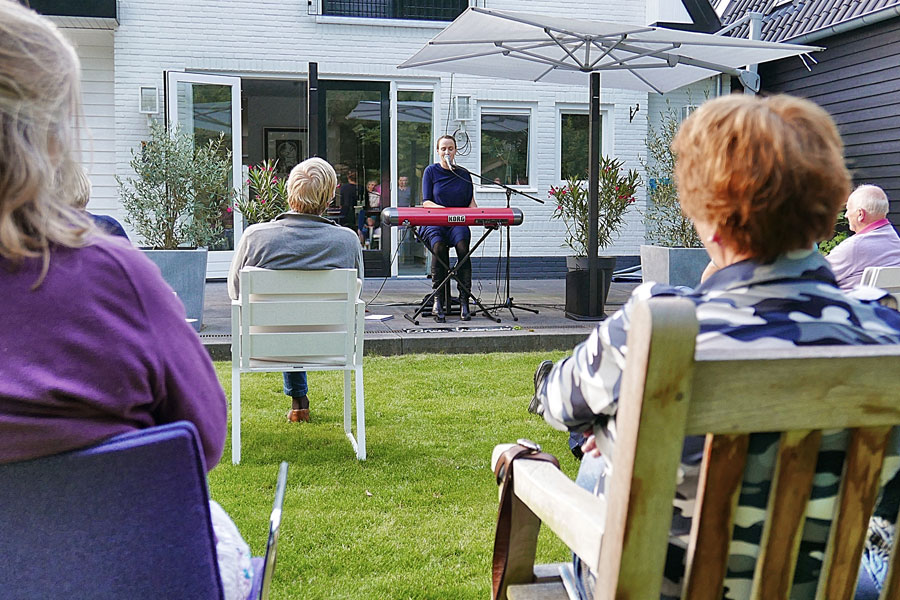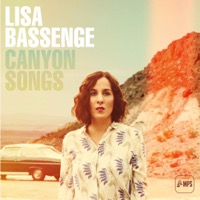 Bijna hypnotiserend klinkt de zang van Lisa Bassenge op haar laatste album Canyon Songs. De luisteraar wordt in een muzikale road movie meegenomen door de canyons van Los Angeles, toevluchtsoord van menig artiest en muzikant, en dan vooral Laurel Canyon. Bassenge nam haar album ook daadwerkelijk in Los Angeles op, in de East West Studios aan de legendarische Sunset Boulevard. Producer was Larry Klein, die onder meer werkte met Joni Mitchell, Herbie Hancock, Madeleine Peyroux en Tracy Chapman. Geen kleine jongen dus. Dat waren de studiomuzikanten ook niet: Pete Kuzma (toetsen), Vinnie Colaiuta (drums), Dan Lutz (basgitaar) en saxofonist Steve Tavaglione. Als gasten speelden de Duitse jazz-trompettist Till Brönner en de Noorse zanger en gitarist Thomas Dybdahl mee. Een kosmopolitisch gezelschap, want Bassenge is in 1974 geboren in Berlijn, kind van een Duits-Iraans echtpaar.
Dat kleurrijke gezelschap heeft de samenwerking ten volle uitgenut. Mooie, afgewogen arrangementen zonder overbodige fratsen, de uiterst relaxte zang van Bassenge - ergens tussen jazz, soul, blues en folk in - en een voorbeeldig repertoire. Bassenge vertolkt op een eigenzinnige wijze klassiekers als Riders On The Storm van The Doors, Her Town Too van James Taylor, For What It's Worth van Buffalo Springfield, I Just Wasn't Made For These Times van The Beach Boys, The Same Situation van Joni Mitchell en Blue Skies van Tom Waits. En de uitschieter: Last Chance Texaco van Rickie Lee Jones. Mooier dan het origineel.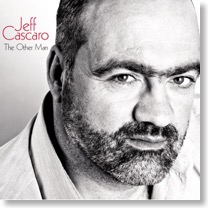 Hoe groot is de kans dat je
flabbergasted
bent van een soul- en jazzzanger uit Duitsland. Niet groot toch? Met een uitzondering:
Jeff Cascaro
. Klinkt niet erg germaans, is toch een Duitser. In 1968 geboren in Bochum. Op achttienjarige leeftijd een jazz-concours gewonnen en sindsdien in de muziek actief, als zanger en trompettist. Hij speelde onder meer bij groepen als Fantastischen Vier, Guano Apes, H-Blockx en Passport van Klaus Doldinger. Verder werkte hij onder meer met Till Brönner, Ute Lemper, Howard Johnson, Georgie Fame, Herb Geller en Horst Jankowski, zo meldt Wikipedia. En ook dat hij sinds 2000 professor jazzzang is aan de
Hochschule für Musik Frans Liszt Weimar
. Ik ken twee van zijn platen:
Soul of a Singer
uit 2006 en
The Other Man
uit 2012. Mooie vocalen, geen spoortje van welk Duits accent dan ook in de (uiteraard Engelstalige) liedjes. En met zijn versie van
Let's Stay Together
op
The Other Man
steekt hij soullegende Al Green zomaar naar de kroon. Kippenvel!
18/09/14 01:43 Staat in:
blues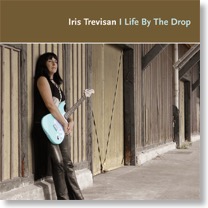 Vooral de blues, maar ook soul, gospel en jazz vormen het speelterrein van Iris Trevisan. Ze heeft eerder dit jaar het album
I Life By The Drop
uitgebracht. Dat bevat blues- en gospelnummers als
Precious Lord
en
Fold Your Hands
, maar ook de blues-klassiekers
Sweet Home Chicag
o en
Cross Road Blues
, allebei van de legendarische Robert Johnson. Trevisan is een geschoolde zangeres - ze werkt ook als zangpedagoge - en dat is te horen. Haar stem past goed in de hoek van de zwarte muziek, hoewel ze net dat rauwe randje mist van de betere vocalisten uit het diepe zuiden van de Verenigde Staten. Maar dat is niet verwonderlijk: Trevisan is namelijk Duitse. Sinds 1984 actief in de muziek, in funk- en soulbands, zingend bij big bands, met haar eigen groep en als duo, met gitarist Stefan Frank.
Wie Iris Trevisan een keer live wil horen, zou tweede kerstdag terecht kunnen in de Christuskerk in het Duitse Heidenheim. Vanaf 19.00 uur:
Iris Trevisan & Band Goes X-Mas
. Dat moet een bijzondere ervaring zijn.