28/12/15 02:04 Staat in:
vocaal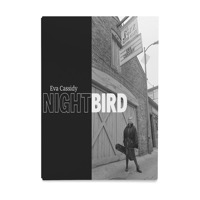 Goed nieuws voor de fans van de begenadigde Amerikaanse zangeres Eva Cassidy (1963-1996). Bijna twintig jaar na haar optreden in januari 1996 in Blues Alley in het Amerikaanse Georgetown is dat optreden opgepoetst en volledig uitgebracht. Op vinyl (vier stuks), cd (twee) en dvd. En weer is het een pareltje in het postume oeuvre van de zangeres die werkelijk elk genre beheerste, of het nu jazz, pop, folk, soul of gospel was.
Al eerder was een selectie van dat concert verschenen, nu dus alles 31 nummers. Daarvan zijn er twaalf niet eerder uitgebracht, onder meer Son Of A Preacher Man, Route 66, Late In The Evening, Baby I Love You en Caravan. Alles even wondermooi.
Eva Cassidy speelde tijdens dit optreden met Keith Grimes op gitaar, Chris Biondo op bas, Raice McLeod op drums en Lenny Williams op piano.
Al eerder
schreef ik op dit blog over de veelzijdige vocaliste. Maar een echte kenner is de Nederlander
Johan Bakker
, die een zeer geslaagde biografie over de Amerikaanse zangeres schreef. Op een
internationale website
wordt de herinnering aan haar levend gehouden.