16/12/99 22:54 Staat in:
pop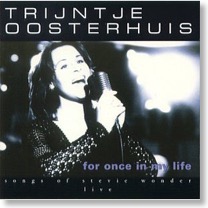 Stevie Wonder is een muzikaal genie. Wie zich aan zijn werk waagt, moet dus van goeden huize komen. Trijntje Oosterhuis (Total Touch) brengt met
For Once In My Life
een live-cd uit met alleen nummers van Wonder. Een ongewone combinatie met een verrassend resultaat. Oosterhuis toont zich op dit album een ware souldiva: vol nuances, nu eens zwoel en gevoelig en dan weer uithalend als ze van God los is. Oosterhuis koos gelukkig niet de gemakkelijkste weg, namelijk het klakkeloos imiteren van de fraaie Wonder-composities. Ze voegt er haar eigen (zang)persoonlijkheid aan toe. Ook in de keuze van de nummers speelt ze niet op zeker, want ze beperkt zich niet alleen tot de klassiekers. Haar strakke begeleidingsband zorgt ervoor dat de rijkgeschakeerde arrangementen van Wonder ook live tot hun recht komen. Maar ja, het blijven grote schoenen om te vullen, die van een genie.
25/11/99 22:23 Staat in:
r&b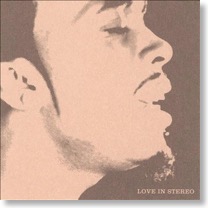 Altijd een moeilijk album, het tweede na een succesvol debuut. Rahsaan Patterson heeft na zijn eersteling uit 1997 een sterke opvolger gemaakt. Van de ideeënarmoede die een deel van de zwarte muziek van nu kenmerkt, heeft Patterson geen last.
Love In Stereo
is een volwassen album met teksten die ergens over gaan en met een muzikale diversiteit die toch nergens ontspoort. Soms zijn de nummers strak en funky, andere zijn relaxed of knipogen naar de jazz. New-Yorker Patterson (1974) is een van de weinige hedendaagse zwarte muzikanten die de r&b kunnen vernieuwen. En dat lukt hem door zorgzaam met zijn muzikale verleden om te gaan. Dat hij in een muzikaal gezin is opgegroeid met de muziek van onder anderen Stevie Wonder, Earth Wind & Fire en Miles Davis, hoeft niemand te verbazen na het beluisteren van Love In Stereo.
Elke jeugdige r&b-liefhebber zou verplicht naar de theatershow R.E.S.P.E.C.T. moeten gaan. Al was het alleen maar om te horen aan welke artiesten de huidige zwarte hitparadebestormers en MTV-stamgasten schatplichtig zijn. De 'gouden eeuw' van de soul, funk en klassieke rhythm & blues - de jaren zeventig en tachtig - komt in deze show aan bod.
Lees meer...
28/09/99 21:43 Staat in:
r&b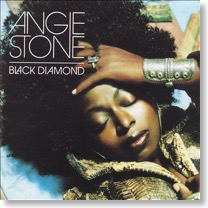 Het debuutalbum
Black Diamond
van de Amerikaanse zangeres Angie Stone heeft haar meteen gekatapulteerd tot de categorie 'souldiva'. Stone is inderdaad een bezield zangeres, ook in haar teksten. Toch verloochent zij haar muzikale wortels niet, getuige haar geslaagde versie van Marvin Gaye's klassieker
Trouble Man
. Het is juist die samensmelting van heden en verleden die Stone's album bijzonder maken. Aan Black Diamond werkten onder meer D'Angelo en Lenny Kravitz mee, waaruit blijkt dat Stone al enige status heeft verworven. Zij past in het rijtje Lauryn Hill, Erykah Badu en Mary J. Blige. Maar hoe goed dit album ook is, of ze het predikaat 'diva' waard is, moet ze de komende jaren nog bewijzen.
06/09/99 20:37 Staat in:
r&b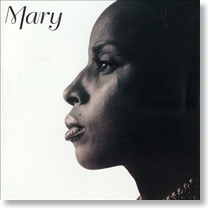 Mary J. Blige heet de
queen of hip hop soul
te zijn. Die koninklijke status is af te lezen aan de coryfeeën die aan haar nieuwe (vierde) studio-album
Mary
meewerken: onder anderen Lauryn Hill, Elton John en Bernie Taupin, Babyface, Jimmy Jam, Terry Lewis en Eric Clapton. En dan staan er ook nog duetten met George Michael (de bekende hit 'As'), Aretha Franklin en K-Ci Hailey op het album. Dat kan met al die kopstukken dus niet missen en al helemaal niet omdat Mary J.'s zang de laatste jaren aan expressie gewonnen heeft (in het vocale duel met
queen of soul
Aretha Franklin blijft ze recht overeind). Is het door ballads gedomineerde album daarmee een meesterwerk? Net niet. Daarvoor zijn de arrangementen iets te vlak en missen ze een dosis venijn. Wat meer rauwheid had geen kwaad gekund.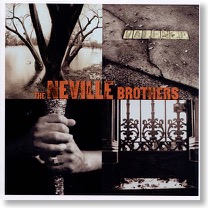 Een nieuw platenlabel, een nieuwe koers? Niet voor de Neville Brothers uit New Orleans. Met hun eerste album voor Columbia blijven ze letterlijk (aan Valence Street staat hun ouderlijk huis) en figuurlijk dicht bij huis, want als vanouds putten de getalenteerde broers uit de culturele smeltkroes die New Orleans is. Dus klinken in Valence Street Afrikaanse, indiaanse, Caribische, Europese en Amerikaanse invloeden door. Net als de laatste albums van de Nevilles bevat ook Valence Street mooie, verzorgde composities. Aaron Neville blinkt bijvoorbeeld uit in Little Peace Of Heaven van het jonge soulduo Charles & Eddie en de klassieker If I Had A Hammer en broer Art swingt als in zijn Meters­-dagen in Real funk. Er staan weer voldoende parels op dit album, maar het heilige vuur van hun allerbeste album Yellow Moon ontbreekt opnieuw.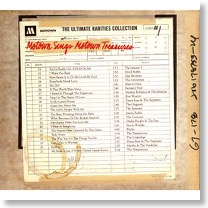 Eigenaar Berry Gordy van het legendarisch Motown platenlabel wilde maar één ding: hits. Die kreeg hij ruimschoots van artiesten als Stevie Wonder, Marvin Gaye, The Supremes en The Jackson Five. Een van de manieren om die hits te scoren was een harde onderlinge competitie binnen het label; dezelfde nummers werden vaak door verschillende producers en artiesten opgenomen, waarna de uitvoering met de meeste hitpotentie werd uitgebracht. De 'afvallers' zijn nu samengebracht, maar zulke rariteiten zijn het niet. Sterker nog: er staan heerlijke versies op van Motown-klassiekers. Bijvoorbeeld van de Supremes-nummers
I Hear A Symphony
(dit keer van Stevie Wonder) en
Stop! In the Name Of Love
, meeslepend vertolkt door Kim Weston. Slechts drie van de nummers zijn eerder uitgebracht: de rest komt uit het archief. Voor Motown-fans verplichte kost.