21/10/99 02:12
Elke jeugdige r&b-liefhebber zou verplicht naar de theatershow R.E.S.P.E.C.T. moeten gaan. Al was het alleen maar om te horen aan welke artiesten de huidige zwarte hitparadebestormers en MTV-stamgasten schatplichtig zijn. De 'gouden eeuw' van de soul, funk en klassieke rhythm & blues - de jaren zeventig en tachtig - komt in deze show aan bod.
Lees meer...
17/11/94 00:50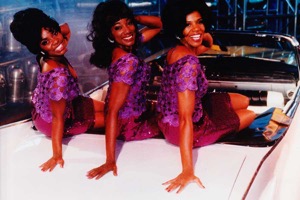 Het kost weinig moeite om in de musical
The Sound of Motown
de geschiedenis van The Supremes te herkennen; drie zingende bakvissen uit een achterbuurt van
motortown
Detroit die zomaar wereldberoemd worden. Ook al heet het groepje The Chervettes en worden de namen van Diana Ross, Florence Ballard en Mary Wilson in de musical niet genoemd. Toch gaat de nieuwste Nederlandse musical niet ècht over The Supremes. De musical gaat vooral over de muziek van Motown­ en daaromheen is een verhaaltje gefabriceerd. Daarvoor is vrijelijk geput uit de historie van Motown, de legendarische zwarte platenmaatschappij die vanaf de jaren zestig tekende voor een indrukwekkende hoeveelheid hits en wereldsterren maakte van onder meer Marvin Gaye, Diana Ross and the Supremes, Stevie Wonder, Smokey Robinson en The Temptations.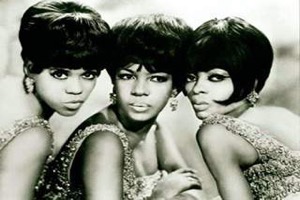 Lees meer...