De huidige populariteit van de Amerikaanse groep The Neville Brothers kon nauwelijks beter geïllustreerd worden dan door de twee tienermeisjes aan de ingang van Noorderligt. Aan iedere bezoeker - er kwam een gemeleerd publiek van zo'n zeshonderd mensen opdagen - deelden zij een pamflet uit met daarop de vraag 'Lid worden van de Dutch Neville Fanclub?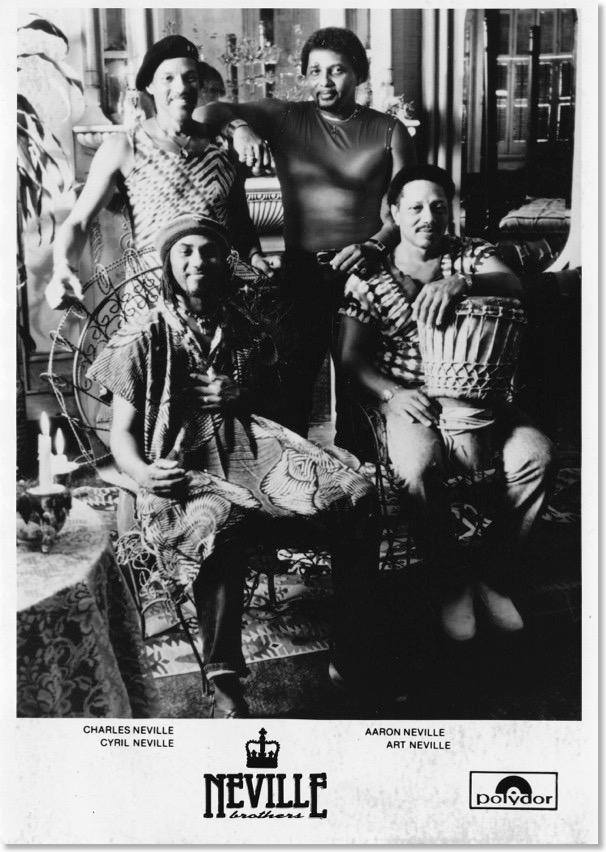 Lees meer...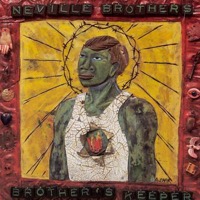 Charles Neville (51) komt wat slaperig binnenwandelen, nadat hij eerst nog even terug is gelopen naar zijn eigen motelkamer om zijn onafscheidelijke baret op te halen. Locatie: motel Gilze-Rijen, kamer 38 van tourmanager John Toomey. Het is de vooravond van het gedenkwaardige juni-concert van The Neville Brothers in het Tilburgse Noorderligt. De opnamen voor de onlangs uitgekomen nieuwe plaat 'Brother's Keeper' zijn dan al enige tijd achter de rug.
Lees meer...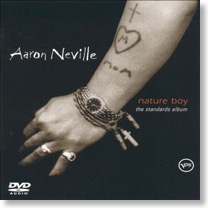 Wat bezielt al die musici toch om tenminste eens in hun leven een jazzalbum op te nemen? Het overgrote deel brengt het er bedroevend af en schijnt dat zelf ook te weten. Een vervolg komt er zelden! Aaron Neville, rhythm & blues-, soul- en popzanger vormt een prachtige uitzondering. Hij zegt al sinds zijn kinderjaren beïnvloed te zijn door jazz en op
Nature Boy
bewijst hij dat. Twaalf jazz-nummers worden vertolkt door Neville en groten uit jazz en pop: Ron Carter, Roy Hargrove, Ray Anderson, Michael Brecker, Charles Neville, Ry Cooder en maatje Linda Ronstadt. Van bekende klassiekers maakt Aaron Neville prachtige, nieuwe vertolkingen. Zijn krassende falsetstem geeft elk nummer een eigen, diepe lading.